Open researcher positions
Theses and Student Jobs
If you are looking for a bachelor/master thesis or a job as a student research assistant, you may find some interesting opportunities on this page.
Unreal Engine Editor Developer (Student Job / HiWi)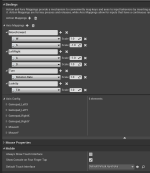 Creating new user interfaces (panel customization) for various internal plugins using the Unreal C++ framework SLATE.
Requirements:
Good C++ programming skills

Familiar with the

SLATE

framework

Familiar with Unreal Engine API
Contact: Andrei Haidu
OpenEASE rendering in Unreal Engine (BA/MA Thesis, Student Job / HiWi)
Implmenting the rendering of the OpenEASE knowledge base visualization in Unreal Engine. This will have to be packaged as a HTML5 executable and inserted into the website.
Requirements:
Good C++ programming skills

Familiar with Unreal Engine API

Familiar with HTML5 and JavaScript

Familiar with the

SLATE

framework

Familiar with basic ROS communication
Contact: Andrei Haidu
---
Prof. Michael Beetz PhD
Head of Institute
Managing Directors:
Dr. habil. Hagen Langer
Sabine Veit

http://ai.uni-bremen.de
Youtube Channel
Impressum
News
openEASE
Open Knowledge for
AI-enabled robots